A Letter from Our President
AACE Pittsburgh Section
It is both a privilege and an honor to serve as President of the Pittsburgh Section of AACE for the years 2016-2018, and again for 2018-2020.
We have a robust membership of highly qualified professionals. As a result of our collective Section activities, Pittsburgh achieved the Gold Section Award for both 2017 and 2018. This has resulted in our Section being recognized as a high-performing chapter and the #2-recognized Section in the region behind the Nation's Capital Section. It is our goal for the 2019 campaign to achieve Gold status again. We cannot reach that goal without strong participation from our membership.
This year, we have another stellar technical program that has been established. These are programs that you will not want to miss attending. Please visit the Calendar section of the website to see what is on-hand and plan your attendance, accordingly.
As our Section moves forward into 2019-2020, my goals are to:
Increase our membership size
Provide a repository for reference papers authored by our members and published in various media
Produce/issue a quarterly newsletter
Acquire corporate sponsors to advertise on our website
Establish a career section on our website for companies to post employment opportunities for a nominal fee, and
Partner in meetings or events with other professional organizations in the area.
In closing, I want to encourage our membership to become credentialed. This will open the door for your career as you will become more recognized as an authority in your field by holding credentials from an internationally recognized authority on TCM.
So please engage us. We will welcome you and assure you that your participation in our Section will be enjoyable, educational, and time well-spent. I look forward to meeting you soon.
Sincerely,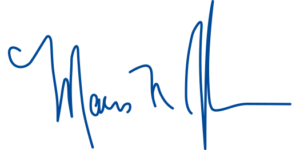 Marc Johnson
President
Upcoming Meetings & Events
Open to members and non-members.
Become an AACE Pittsburgh Section Member Today!
Your participation in our Section will be enjoyable, educational, and time well-spent.